Shop Gifts for Free Same-Day Delivery to Boston Children's Hospital Patients
The gift shop at Boston Children's offers same-day delivery of hundreds of gift items. Simply select a gift and place your order online. We'll hand deliver your order to your loved one for free!
---
Browse hundreds of items available for same-day delivery. The products at our Boston Children's location have been carefully selected for children of all ages. Shop toys, books, games, balloons, plush animals, and much more!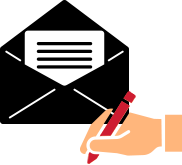 2. Enter the patient's details
During checkout, specify the patient's name and hospital room number. You can also enter a personal message that will be written on a card and provided to the patient together with the gift.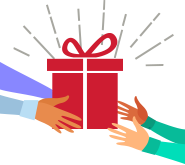 A friendly Cloverkey team member will hand deliver your order to your loved one. We'll ensure that your gift arrives on time, in excellent condition, and with a smile! You'll receive an email once the gift has been delivered.
---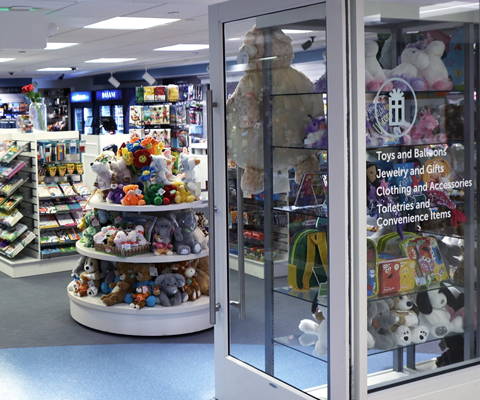 Entrance to the Cloverkey gift shop at Boston Children's Hospital
Location & Contact Information
Boston Children's Hospital
Cloverkey store #101
300 Longwood Avenue
Boston, MA 02115
Gift shop phone #: 617-355-1987
Hospital phone #: 617-355-6000
Gift shop location: Fegan Building, next to CVS Pharmacy and near the skybridge entrance of the parking garage
Location & Contact Information
Boston Children's Hospital
Cloverkey store #101
300 Longwood Avenue
Boston, MA 02115
Gift shop phone: 617-355-1987
Hospital phone: 617-355-6000
Gift shop location: Fegan Building, next to CVS Pharmacy and near the skybridge entrance of the parking garage
Location & Contact Information
Boston Children's Hospital
Cloverkey store #101
300 Longwood Avenue
Boston, MA 02115
Gift shop phone #: 617-355-1987
Hospital phone #: 617-355-6000
Gift shop location: Fegan Building, next to CVS Pharmacy and near the skybridge entrance of the parking garage